Design a messaging plug-in.
--------------------------
ILLUSTRATOR
AFTER-EFFECTS




Introduction
Common in Asian cultures, it is intuitive for parents to give fruit to their children as a sign of love and well-being. In making this tradition more contemporary, I adapted it to iMessage.



Research
I wanted to translate basic signs of affection in texts to fruit-related texts. As a start, I listed some phrases and emojis that I would redefine.

• I love you = Here's some fruit
• ❤️ = 🍎
• 💕 = 🍐
• 💗 = 🍊

There are endless variations in terms of showing love on the Messages app, but for the purposes of this mockup, I stuck with the basics. When parents give fruit it is a quick and short moment, not a romantic monologue, so it makes sense to change these short love texts.



Prototype
To make it match Apple's iOS interface, I treated the plug-in as an autocorrect extension that would make these translations happen as you type. By tying the definitions to the autocorrect feature, it conveys an alternate but equal meaning of affection that the parents would give to their kids.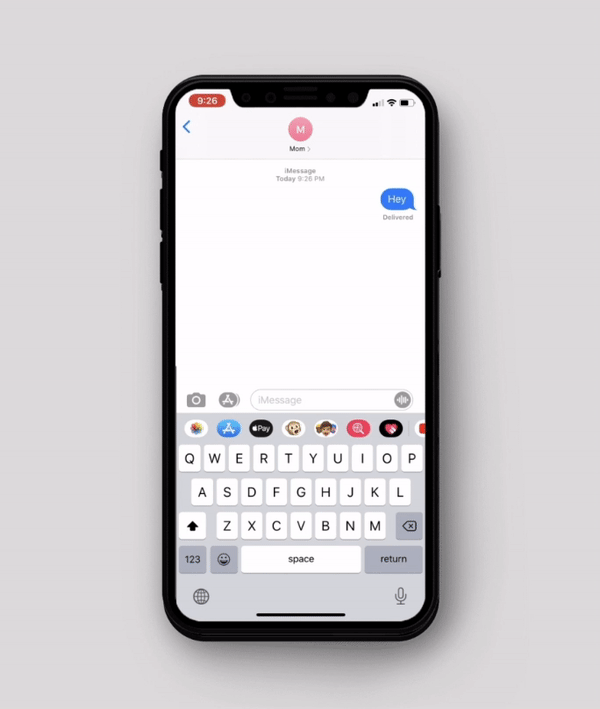 I repeated this process for the rest of the definitions and compiled them into a video to show the autocorrect when texting "Mom."