architecture organization.
--------------------------
ILLUSTRATOR
PHOTOSHOP
INDESIGN
RHINO


Funded by the International Internship Program at Princeton, I traveled to Kathmandu, Nepal during the summer of 2019 to work under the Kathmandu Valley Preservation Trust. It is an organization in charge of restoring and preserving the historical architecture in the city — many of which have been damaged due to earthquakes. I took on several graphic design projects throughout my time there.

I established a set of branding guidelines to unify future designs for the organization.




With an ever-growing list of projects under their belt, I designed a book categorizing all of KVPT's past work as well as updated progress on current restorations. This book was printed and used as support in receiving funding appeals/grants from sponsors.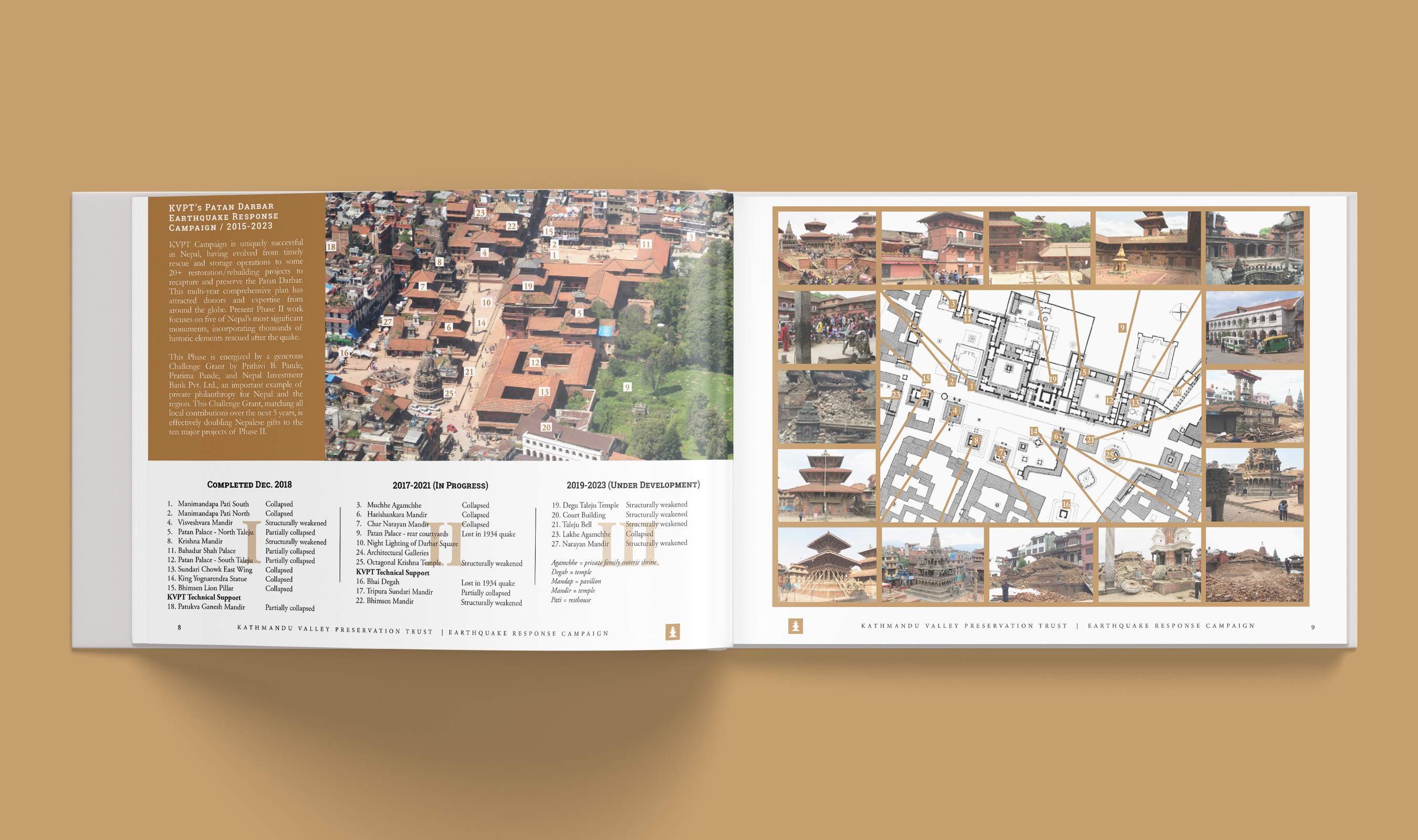 I designed posters as general advertisement to be distributed both digitally and physically. The goal was to encourage awareness of KVPT's work, especially in restoring a lot of the damage from the earthquake in 2015.



Using a panoramic drawing I made of the street view leading up to Patan Durbar Square, I animated the image to mimic people walking to the entrance/ticket booth location of the plaza since the current navigation is unclear as to where the main entrance is.