Design a habitat for opposing dwellers.
--------------------------------------
ILLUSTRATOR
PHOTOSHOP
INDESIGN
RHINO


Introduction
I designed a habitat for an acrobat and a horologist. With my design decisions based off visual and performance art, I developed an argument that uses obliques to create both open pathways and shaded interiors that filter the sunlight as my dwellers move.



Research
I grounded my landscape by deconstructing Lucky DeBellevue's Untitled, and using the patterns derived from his piece to create my own. My derived, abstract image was later used to determine the form of my structures.

I recorded myself walking through hallways to mimic the behavior of acrobats and horologists crossing thresholds so I can document the movement in these collages.



Iterations
Using foam and museum board, I iterated several 1/8" models to develop more efficient spaces that would benefit both acrobat and horologist. I explored differences in mobility, sunlight, and exteriors so that every part of the building would be useful to both inhabitants.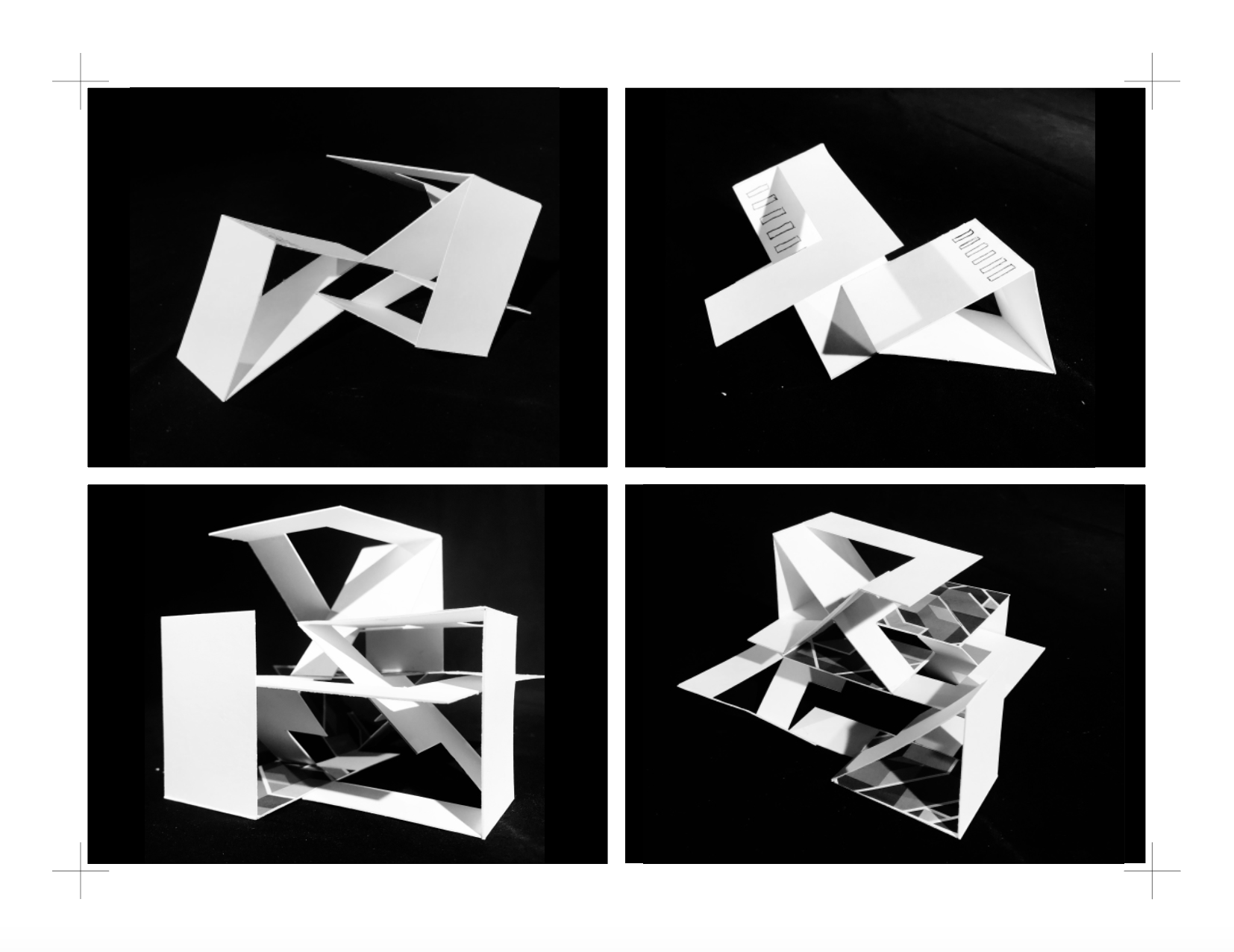 Final