Design an artist book.
---------------------
ILLUSTRATOR
PHOTOSHOP
INDESIGN



Introduction
I designed a book consisting of anonymous [Princeton University] student posts from online platforms Tiger Confessions and Real Talk Princeton with the word 'gay' in it—recorded from September 1, 2017 to January 3, 2020.

*Tiger Confessions is a facebook page run by student(s), dedicated to posting anonymous student confessions.
*Real Talk Princeton is a tumblr page for student admins to answer anonymous questions about Princeton.




Research

A selection of posts from both facebook and tumblr pages:



[Tiger Confessions]


[Real Talk Princeton]

Book Cover

I made the entire cover a block of rainbow to answer its own title. Where are all the gays — they are in this book. No better advertisement than the LGBTQ+ symbol with 'GAY' in bold on the exterior.

To emphasize its relationship to Princeton University, I added a mock "Princeton Pre-read" logo on the cover. The pre-read is a book given specifically to incoming freshmen to introduce them to important concepts relevant in their education and future moving forward.

On the back cover I placed references to reviews on Princeton University's LGBTQ+ scene to further juxtapose with the anonymous sources inside.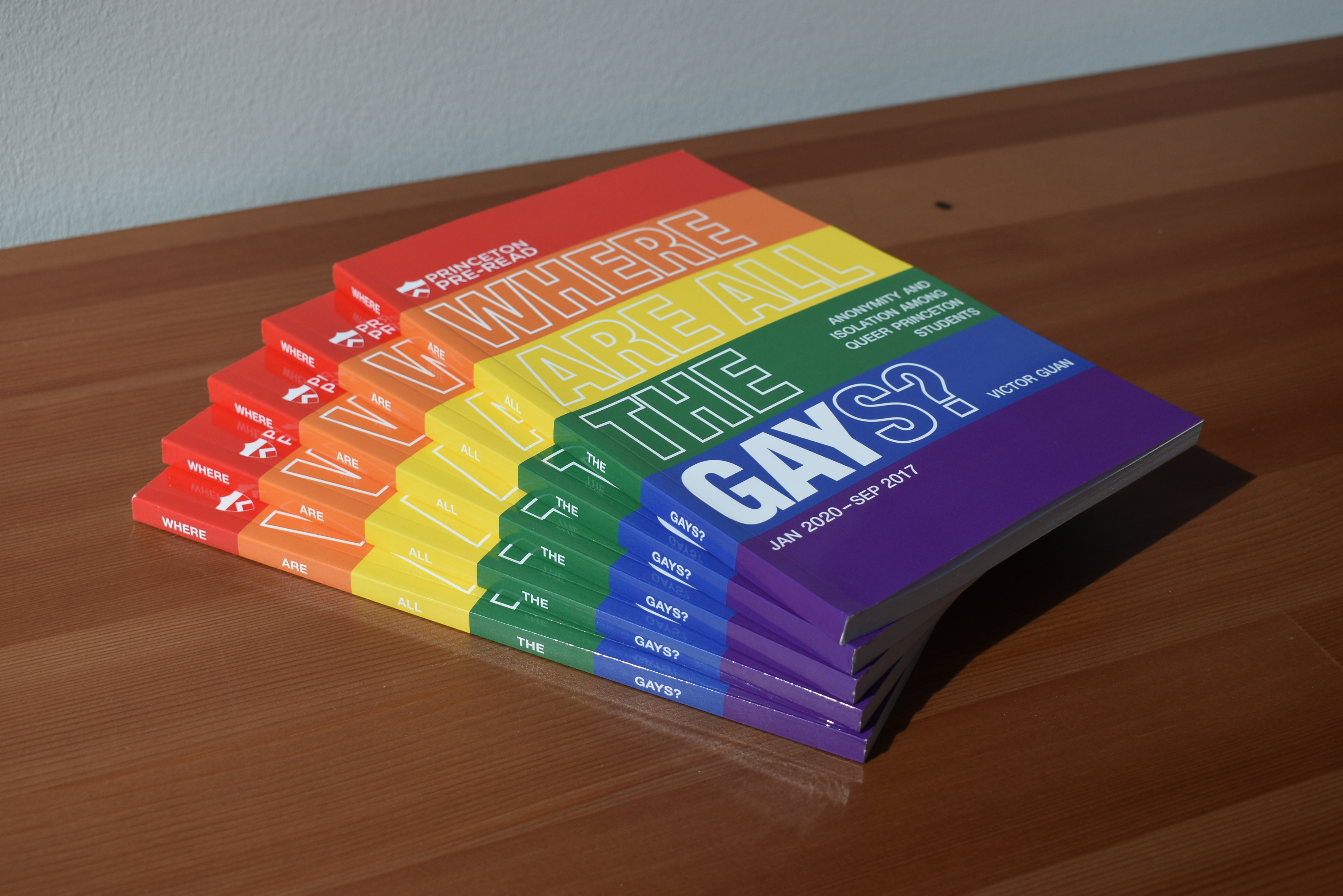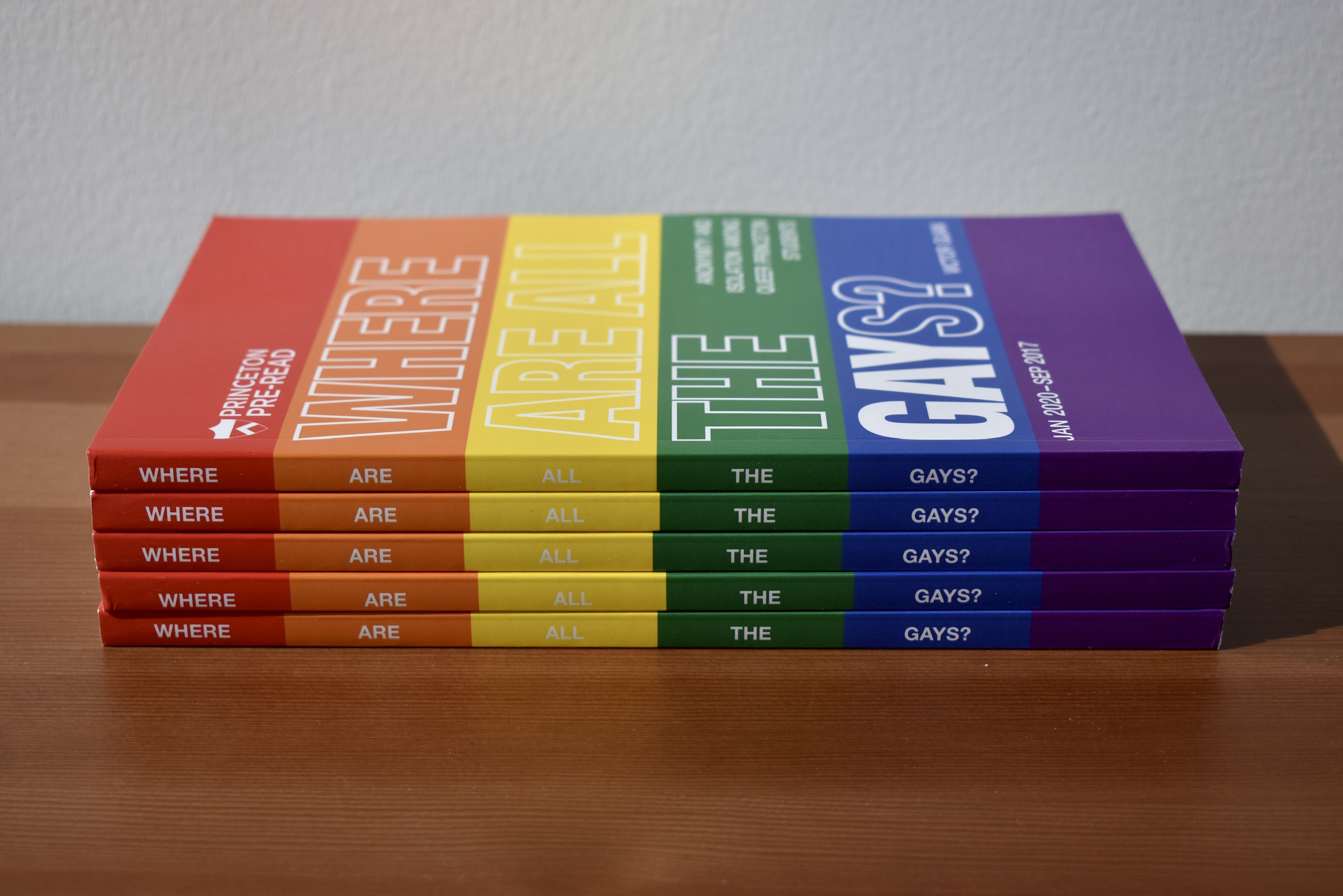 Inside Pages

I organized the book in 2 parts, divided by social media platform (facebook/tumblr). Within each part, I designed the pages in chronological order to be read as a continuous timeline of student voices.